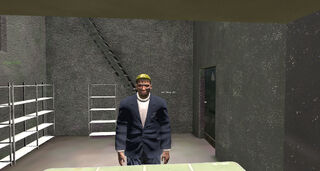 There a three Car Shops in Takistan.
Car Shop 1 - Bastam
Car Shop 2 - Rasman
Car Shop 3 - Loy Manara
Vehicle Choice
Edit
Listed below are all the vehicles that can be found from the Car Shops. Please Note: Prices can be affected by taxes. Stock can be refilled by the Vehicle Factory.
Bicycle - $525
Old Motorcycle - $9844
Motorcycle - $9844
ATV - $3150
Vohla Blue - $10500
Vohla Gray - $10500
Lada Hippe - $11812
Lada (Green) - $11812
Lada (White) - $11812
Lada (Red) - $11812
Hatchback - $14175
Skoda - $7875
Skoda (Blue) - $7875
Skoda (Red) - $7875
Skoda (Green) - $7875
UAZ - $9450
S1203 Van - $23625
Offroad (Pickup) - $37406
LandRover (Red) - $63000